As you may know, we need to fulfill our responsibility of taking care of the environment. That's why we are organizing an event for cleaning public parks and seashores.
We have been meeting on Mondays at Kaivopuisto at 12 and been cleaning there until 15. After that, we've had a picnic together with all the volunteers. We have all the necessary equipment for the cleaning with us, such as gloves and rakes.
Right now we have had this activity for 3 weeks and our volunteers have participated during all of them. Kaivopuisto is so pretty and we don't want it to be dirty. After three hours of cleaning for reward we had a lovely meal at Raipen Grilli on our first ecovolunteering. They have been so nice with us for offering us meals and they do the best burgers in Helsinki. We are so grateful for it because after three hours of taking rubbish under the sun, what's better than a great burger with friends?
Now we are developing the ecovolunteering to the next level, for the next weeks we will be cleaning the seas on canoes, in Hietsu, Keilaniemi, Vuosaari, and in many other places! 
We went to Hietsu with the kayaks and we had a fun activity cleaning the sea. We went around Seurasaari and to the seashore of Hietsu Beach. After 3 hours of paddling on the kayaks looking for rubbish, we recollected 16 KG of trash. It was an amazing experience and we want you to try it too!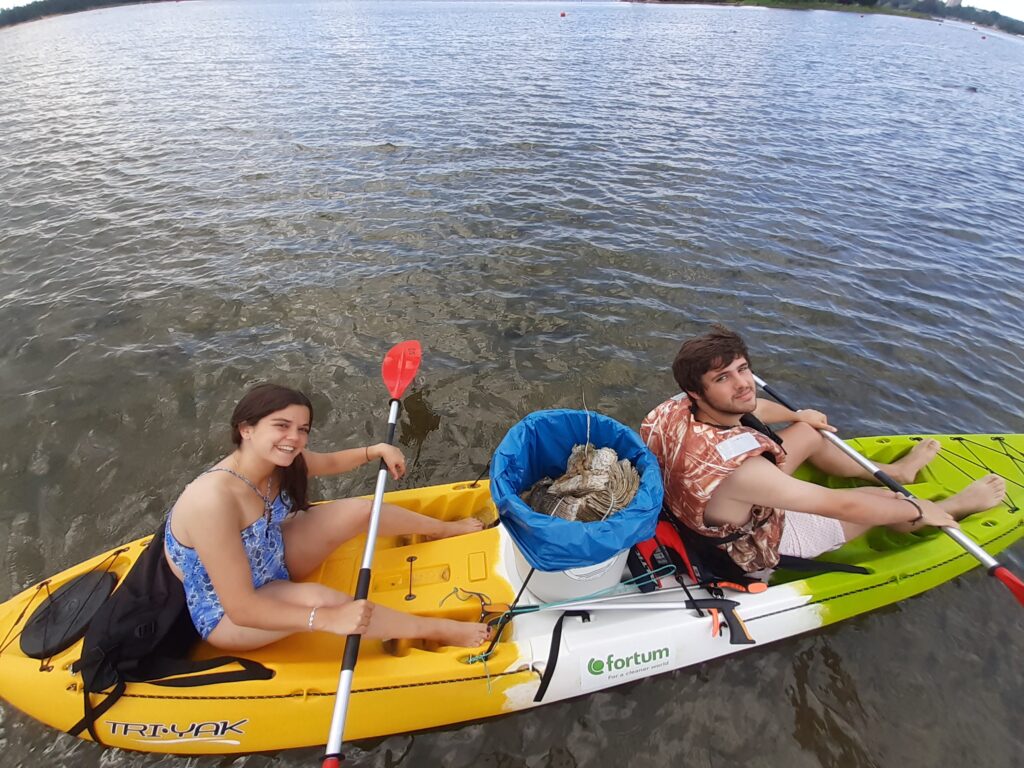 Stay tuned for this, you can find more information to join these eco-volunteering activities in the youth revolution link on this website and on our Instagram. We are going to have amazing eco-volunteering experiences and we want you to help and take care of our environment!