Hi, my name is Pedro Páramo Soto after one year of the great experience of Erasmus+ in Finland, supported by the European Solidarity Corps and, working as a full-time volunteer in IYC Suomi. I would like to write that post to tell everybody about that great experience that I had been so lucky to experiment.
I arrived in Helsinki on the 13 of September 2020. When I arrived at the airport I was received in a warm and great mood by my mentor Jyri Soria who was going to be at the same time my boss in the NGO.

Because of the pandemic, my first 15 days in Finland were at quarantine alone in the middle of the forest, more into the North than Tampere city. That was my first contact with the Finish culture, and where I discovered the traditional wood Finish sauna. During my quarantine was when I met Gerardo, without him the quarantine would have been hard to cope with. He was making me an arrival training explaining to me about the country, the people, the culture…
After the quarantine, I went to my first day at the office where I met the coworkers of Interculture an NGO in which we share an office, Benjamin, and Santy great people.
In the middle of October, I went to my arrival training with the solidarity corps in Kokkola where I meet many nice people from different countries, which ones I will discover Finland with them.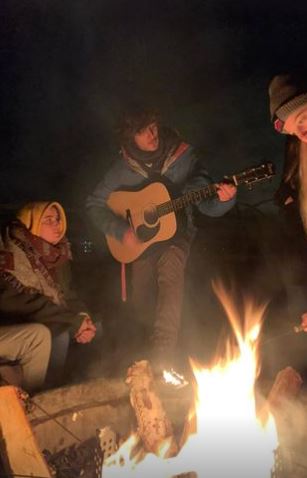 During the first few months there in IYC Suomi, I was working on many different projects. The first challenges we had to face were the flea markets and the Food for others activity, where I had the chance to meet many young volunteers. Also was a great opportunity to meet the beneficiaries of the food for others like Jude, Soiling, Karina, Irina, Teppo, etc. The flea market didn't work as we thought, but it was a fantastic occasion to develop new competencies to make it work throughout the summer.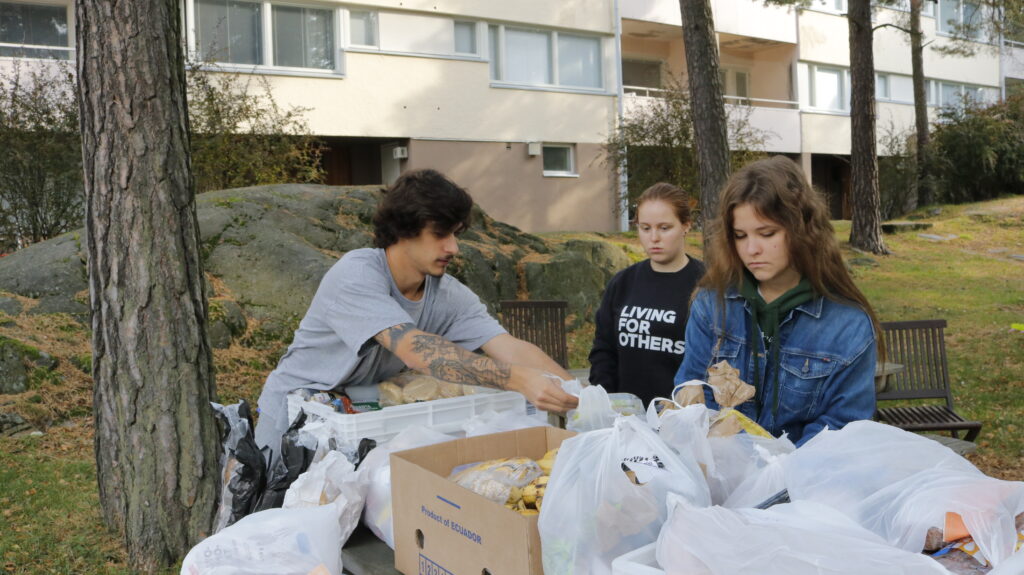 During the next couple of months, we were contacted with different International schools going to the schools to do presentations of IYC Suomi to encourage the students to be part of us doing different solidarity activities that we were developing. That period was when Gerardo leave us, that was so sad, but we then Aino arrive, she was the heart of the team and the light of the office, always there with a smile in her face, being for everyone and ready to help in everything, she was and will be always the mom of IYC always taking care of us and with a thousand of ideas to improve IYC Suomi.

That was when the period of dark and cold had already arrived. I need to say that too many people that I meet there and were there in the same program as me, suffered because of the darkness and cold, but for me was something cool that I enjoyed so much.

Then without even realized Christmas arrived and we started the new project in collaboration with the orphanage "My pequeña familia" from Mexico. We recollected 700 euros to give Christmas gifts to the children of the orphanage.
During Christmas I had my first contact with the cold and dark Lapland, I went to Rovaniemi with a few friends to celebrate Christmas, and was a nice experience.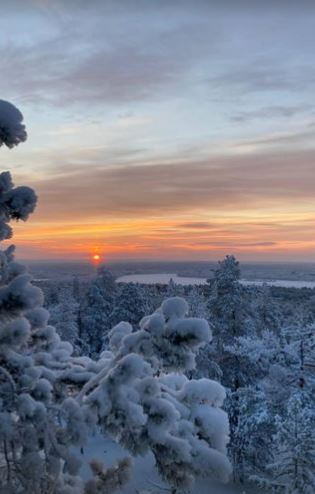 After Christmas we still working on the development of many different projects; inside the youth revolution platform, we added: cooking for others (for the beneficiaries that weren't able to cook because of different injuries), knitting for others ( for the elderly people instead of going to the elderly houses because of covid) eco volunteering. Outside the youth revolution platform, we developed two different projects: the time to invest project ( that was a website where students and teachers could find differents tools for them and recommendations between them by videos about how to handle the academy year with the covid situation. They also were able to find mentors in the platform.) The other one was the seminaries in collaboration with Caritas Finland.
A few months later, the summer and the light arrive and with it, our new full-time volunteers arrive (Bego and Mike), and with them, Kaarina is another full-time volunteer for the IYC Suomi. That was the moment when we start with the Elderly concerts and try again the flea market that we did on Sunday in different places in Helsinki. They were great support for us, and nice people, and awesome workers.
After almost a year there we did a resume of the evolution of IYC Suomi, and I will try to resume it because was great, but first of all thanks to all the people that make it happened and made it possible.
(Co-workers, volunteers, beneficiaries, other associations, Schools, random people)
September 2020
Activities: Food for others, Mentoring, Flea Markets.
Volunteers: 60 Active volunteers.
Beneficiaries: 30 FFO
At the office: Jyri, Gerardo, Pedro
July 2021
Activities: Food for others, Mentoring, Flea Markets + Time to Invest, Cooking for others, Knitting for others, Ecovoluntering, Seminaries, Elderly concerts.
Volunteers: 81 Active volunteers.
Beneficiaries: 45 FFO
At the Office: Jyri, Pedro, Aino, Bego, Mike, Kaarina.
When I left Finland Bego Karina and Mike were still there for another month making IYC Suomi still working and in a good way. We believe, that by supporting solidarity today, we build a better society tomorrow.

If I wanna resume the year in one sentence of course I will use that: Living for others!
My year in Finland was a full experience in the way that I saw many places of Finland and many cities (I went also to visit Norway), I meet many people from where I had the chance to learn so much, the opportunity to know a new culture and all the traditions from Finland also the chance of being working with so great people in a great NGO IYC Suomi.